PART IV: Activated CharActicoal For Topical Remedies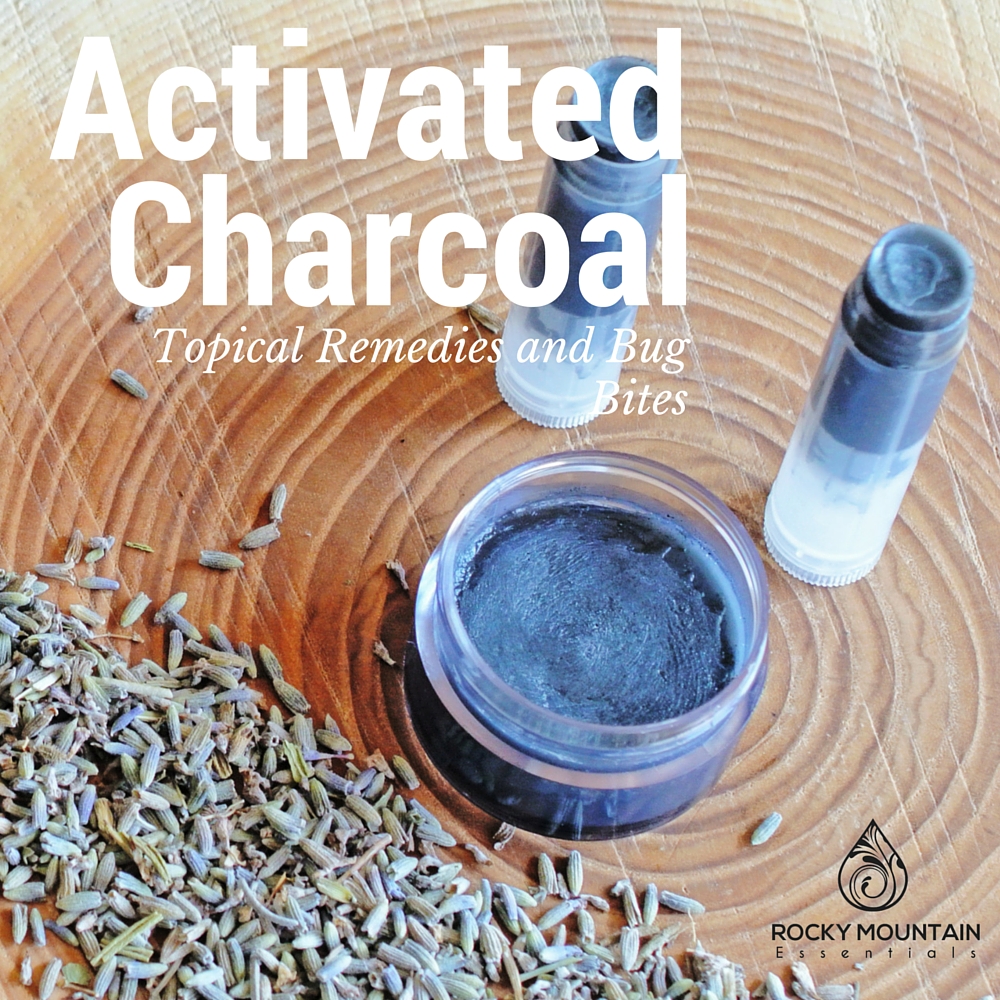 Another great use for activated charcoal is to create a salve or a topical remedy. It can help prevent infections from wounds or cuts. It's also a great remedy for bee stings or mosquito bites to reduce itchiness and inflammation.
It even works to draw out venom on some* types of spider bites.
*Please do your own research and consult a professional on this one as some spider bites can be lethal.
Activated Charcoal Healing Salve Recipes (Poultices & Patches)
Activated Charcoal Healing Salve
Calendula-infused oil (see Hello Glow's blog for instructions)
Coconut oil

Beeswax Pellets

Activated charcoal

Bentonite clay

Lavender essential oil

Tea tree essential oil
Both the charcoal and the clay will help to draw out splinters and certain types of venom. Calendula is an excellent disinfectant and tea tree oil is antimicrobial which is good for cleaning wounds.
And last time I checked coconut oil is the solution for every issue you've ever had.
Activated Charcoal Drawing Salve
This recipe is a little bit simpler because it doesn't require a calendula-infused oil. The infused oil is a nice touch but it's not the primary active ingredient.
1/2 cup coconut oil

1 TBSP. beeswax

3 tsp caps of activated charcoal

3 tsp. clay

15 drops lavender essential oil

10 drops melaleuca essential oil

5 drops chamomile essential oil
The recipe is very similar to the others I've come across online. They all have the same base: activated charcoal, a natural oil, beeswax and clay.
The only real difference is the essential oils that are added and typically they include tea tree oil.
If you don't have to/want to add the infused oil to the recipe, you just need to melt the coconut oil and beeswax together. You're going to want to use a double boiler for this step.
Once melted remove from heat and mix the remaining ingredients together.
Allow it to cool before applying it topically.
Black Drawing Salve for Cuts, Wounds and Bites
Once again you'll notice a common theme – infused oil, charcoal, clay, essential oils and beeswax. Cat's recipe uses honey (we recommend Manuka honey) and mango butter. This gives it a creamier texture, which might appeal to some DIY'ers.
She also gets a little bit more intense with the infused oil. It's got plantain leaves and a mixture of fresh herbs including calendula.
Herbal Drawing Oil (see the recipe

here

)

mango butter (or other solid fat, such as lard)

beeswax pastilles

activated charcoal

bentonite clay

honey, preferably raw

Lavender essential oil
DIY Insect Balm for Bug Bites & Stings
Our incredibly clever DIY expert whipped up a DIY charcoal insect balm. The best part? Shes put them into lipchap containers to make them easy to take with you. I honestly don't know why these aren't a thing, because they're brilliant. 
If you spend anytime hiking, camping or at the cottage these are a must for any good DIYer.
2 parts coconut oil (1 tbsp) 
1 part Shea butter (½ tbsp)
5-7 drops of organic lavender essential oil
1 tsp activated charcoal
1 stp aloe vera gel
In a double boiler, melt down coconut oil and Shea butter. Once fully melted, remove from heat.
Add aloe vera gel, lavender essential oil, and activated charcoal — mix well.
Carefully spoon the liquid into your containers. Allow to rest for 2-3 hours.
Please note, during extremely hot days, it's best to keep this balm in a cool spot, ensuring that the mixture doesn't melt. Make a batch and keep sticks within your medicine cabinet for easy access or to grab when on-the-go
These recipes are terrific to bring along camping, hiking or to the cottage. You're probably going to get bit by something(s) while you're there and it's nice to be able to accelerate the healing process and reduce the itchiness while ensuring it doesn't get infected!