Activated Charcoal Eyeliner
Activated Charcoal - DIY Eyeliner, Mascara, Eyeshadow AND Eyebrow Gel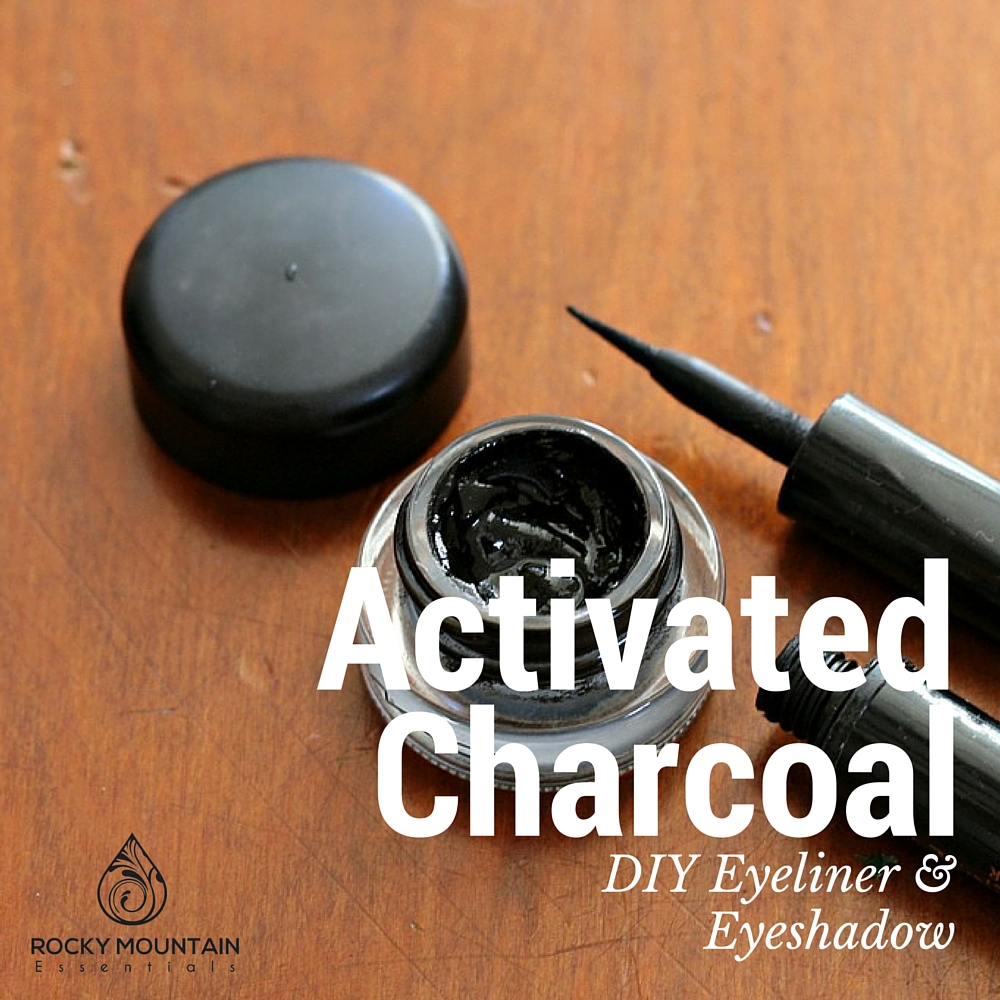 Before I get into the recipes in this section I want to get something out of the way. Avoid getting your DIY eyeliner, mascara and eyeshadow in your eye! 
Ok, got that out of the way. Here we go.
DIY Smokey Black Eyeliner & Eyeshadow
A Blossoming Life
1 tsp of activated charcoal

Distilled water

Empty eyeshadow tin

Add a few drops of distilled water at a time until the activated charcoal starts to clump. Place the mixture in the empty tin and smooth with your fingers.
Homemade Eyeliner with Aloe Vera & Coconut Oil
The Coconut Mama
This recipe originally came from this book  - which, by the way, is an a great source for non-toxic recipes!
2 tsp coconut oil

4 tsp aloe vera gel

½ tsp activated charcoal

Smudge Free Natural Eyeliner
Red and Honey
It turns out there isn't a lot to making homemade eyeliners— who knew! This is a simple 2-ingredient recipe:
1 tsp activated charcoal

Jojoba oil

Add jojoba oil until you've reached the desired consistency. Store it in an airtight container. All done.
Coconut & Activated Charcoal Eyeliner
Health Yeah
Activated Charcoal

Coconut Oil

For some, making your own eyeliner might sound like you'd be taking the 'natural lifestyle' thing a bit too far. But after reading this natural eyeliner post on YumUniverse you might consider changing your tune.
Or at the very least you might find yourself picking up a copy of No More Dirty Looks.
Activated Charcoal for Eyebrows
Thankfully, gone are the days of the 90s pencil thin brows. Now, it's all about fuller, more natural brows— though that 90s plucking has made achieving those full brows difficult for many women. That's why eyebrow gel is so important to a girl's make up routine.
Activated Charcoal Eyebrow Gel Recipe
Half Hippy
Fresh aloe/store bought gel

Unrefined shea butter (optional)

Arrowroot powder as a thickener or to lighten your brow gel color  (optional)

Color - activated charcoal (black), cocoa powder (brown), beet powder (red), ginger powder (pale cream)
Aloe Vera is an amazing natural ingredient that helps hydrate and nourish your skin. When you're buying Aloe Vera try to find 100% Aloe Vera instead of gels that have additives. Alternatively, you can buy Aloe Vera plants and scrape the gel out from the inside of the plant.